SUMMARY

This article is the second part of my series on how to build an economical Airplay speaker system. Probably the most requested thing I have heard from visitors to my site is that they would like to learn how to take the system to the next level, in other words, how to get even better sound quality, near audiophile levels typically found on systems costing thousands of dollars.

GETTING STARTED

If you've read the prior article you already know this process is simple. We will just pick up the components, then connect them together via speaker wire, and a Digital to Analog converter



1. The Speakers
We are going to take things up a notch by selecting a pair of excellent Orb Audio speakers. If you are not familiar with Orb Audio, they are a small "artisan" speaker manufacturer. They make their speakers in the USA, and have excellent customer service. The little Orbs have amazing reviews all over the Internet, have won a lot of accolades and awards. They are small and versatile. You can mount them on the wall, or just place them on your desktop using the stands with which they came. If you do mount them on the wall you may need to purchase separate wall mounts (not discussed in this article, though easy to find online). By the way, I picked the glossy pearl white orbs because they blend very well with almost any decor, they become almost invisible when placed on a white shelf or table. You can also buy the orbs in glossy black, brushed metal, and a number other colors.

While the Orbs generate crisp and clear sound, because of their size they cannot produce much bass. If you try and buy an Orb subwoofer you will end up spending a lot of money, around $400 or so for the sub alone, which in my opinion is not quite justified. Yes, the Orb sub will sound great, but you can get 95% the same effect by spending a lot less money. Instead, I propose we pair the wonderful Orbs with an entry level sub from a well know quality manufacturer: Polk Audio. Polk makes the excellent PSW10 which is a very good quality, relatively compact subwoofer and won't break the bank. It will run you about $100, a few dollars up or down depending on timing and supply/demand. The PSW10 is a 10" sub built rock solid and capable of delivering excellent performance. It is a great match for the Orbs when you set the crossover to around 120 Hz, and turn its volume down to about 20-25%.

Note that the Orbs are not cheap, they will run you about $230 a pair. However, once you listen to them paired with the Polk sub you will not regret it. The type of sound quality you will get will eclipse any Bose or Sonos system you may have heard by a mile. You will get rich, powerful nuanced sound from a compact package.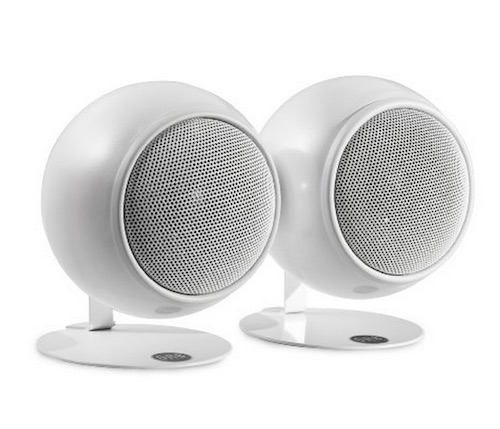 Orb Audio Speakers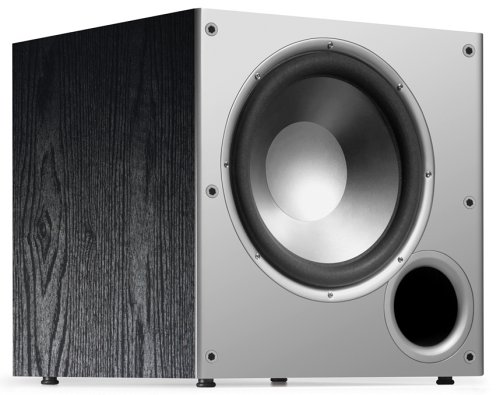 Polk Audio PSW10 10-Inch Powered Subwoofer

Orb Speakers Price: About $230 (pair)
Polk Sub Price: About $100-$125

2. The Amplifier
We are going to stick to the tried and true here: the Lepai Tripah TA2020 mini amplifier - now a lot better known, and even better reviewed than when I wrote about it for first time in my prior article. It accumulates over 2,000 reviews on Amazon, with a very high average star rating. Still the same tiny silver box, about 5" x 5" x 2", weights less than 1 pound, so you can fit it anywhere.

It's simple and straight forward to use: a volume control, bass and treble controls, 2 speaker connections in the back (wires), and an input connection, which accepts both a mini-jack (headphone-style connector) or an RCA (white/red) connector. Also comes with a little power supply to power it up.

As I have previously mentioned, don't be fooled by its size, it has plenty of power, more than enough to fill a large room in your house. I run mine at about 20%-25% of its power. This is a Class-T amplifier, which means it is going to create distortion free quality sound. The best part about this amplifier is its amazingly cheap price.

Lepai Tripath TA2020 Class-T Hi-Fi Audio Amplifier

Price: $26


3. Wireless Streaming
I am going to update my advice here. If you read my previous article, I am a big fan of the Airport Express units from Apple for simple audio streaming. While those are still a great, cheap choice, I am going to recommend you get an Apple TV instead. It offers the same AirPlay capabilities, with a stronger signal, and the ability to do a whole lot more acting as an entertainment hub - namely watch all sorts of video streaming, Netflix, etc. Apple recently dropped the price to $69 and so it's a great bargain. Now, the challenge you will encounter with the Apple TV is that it only has a digital audio output, and we need an analog output in order to connect it to our amplifier. This is not a problem, you can easily resolve it with a Digital to Analog converter like a FiiO D3 (below) without breaking the bank. Costs about $30 and works great, has fantastic reviews.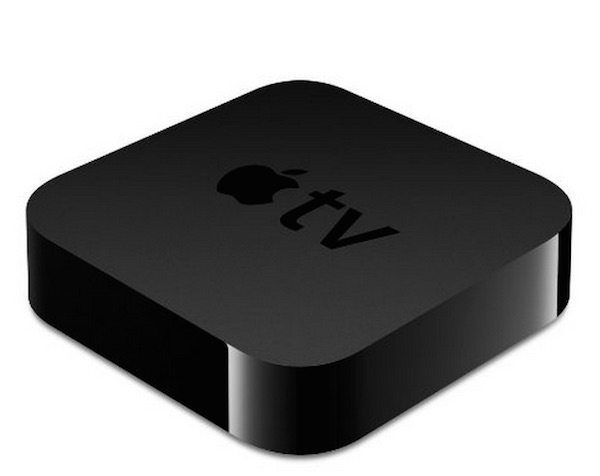 Apple TV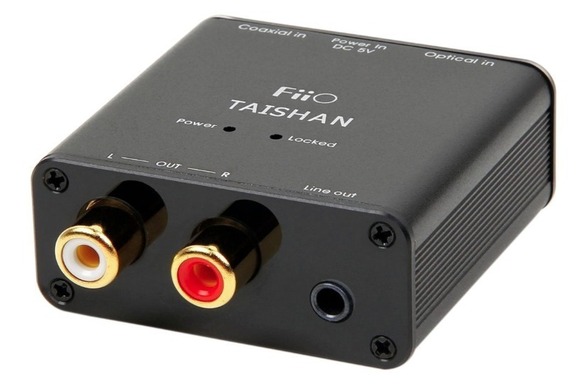 FiiO D3 Digital to Analog Audio Converter - 192kHz/24bit Optical and Coaxial DAC


Apple TV Price: ~$67
Digital to Analog Converter Price: $27


4. The Cables
If you don't already have speaker wire, an RCA to mini-jack cable, and a toslink cable, you can pick those anywhere, including Amazon. Here are a few good options:

RCA AH1650SN 50 Ft. 16-Gauge Speaker Wire

Price: $8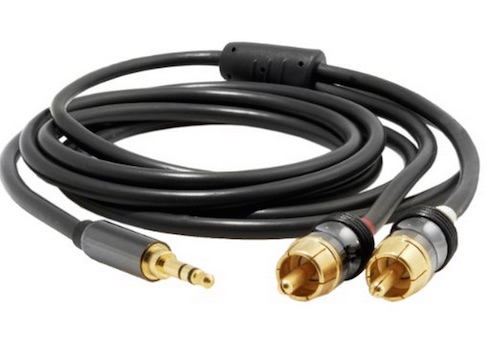 Mediabridge 3.5mm Male to 2-Male RCA Adapter (6 Feet) - Step Down Design

Price: $9
AmazonBasics Digital Optical Audio Toslink Cable - 6 Feet (1.8 Meters)

Price: $5

------------------------------------------------
Grand Total: $450-$500
------------------------------------------------

CONFIGURATION

Configure the AppleTV hooking it up to your TV and following the on screen instructions. Make sure you connect it to your wired or wireless network. Under the AppleTV settings you will see an option to turn on the Airplay capability, enabling it to act as an AirPlay Speaker.
Once you have your Applet TV running, connect the Apple TV to the Digital to Analog converter via the toslink cable (optical audio cable), then the Digital to Analog converter to the Lepai amplifier using the RCA to minijack cable.
Last, use your speaker wire to plug the Orb speakers to the subwoofer, and the subwoofer to the Lepai amplifier.
As far as the source of your music, you can use iTunes, which will now see your Apple TV as a speaker target. You can also use iPhones and any other Apple devices, which will see your speaker, and will be able to stream to it. You can also use the Apple Remote app to control your desktop or laptop from your phone or iPad/iPod Touch and play your music, that will work too.
If you don't like iTunes you can use other software-based solutions, such as the excellent Airfoil. Airfoil will capture sound from any source on your computer, Mac or PC, and let you stream it. For example, I use Spotify and stream my music to one of the 4 different Airplay-enabled zones in my apartment. Works flawlessly, connects to Airplay fast and reliably.
I leave my Lepai running all the time, it consumes very little power, and I can play music whenever I like.
RESULTS

Same comments I wrote for the cheaper version of this system apply here, just with a lot higher quality. The Orbs paired with the Polk sub, once you fine tune your crossover and volume on the back of the sub, will deliver sound quality rivaling systems in the thousands of dollars. The Apple TV will provide countless hours of entertainment on top, and act as a reliable Airplay target. This system will cost you about the same as a single SONOS Speaker
, and the quality, capabilities and flexibility will be far, far superior.
Enjoy!
Next: I will take you through how to upgrade the system again to a full audiophile quality system in Part III of this series.
END