SUMMARY

Well, this is not one of my gadgets but it's my wife's "gadget": a hair dryer. As it turns out, I have no hair, and so I have no use for a hair dryer, but my wife does have beautiful long hair and she LOVES this dryer. In fact, she has recommended it to every one of her friends, and they all love it as well. That's why I decided to put it here, so other people can benefit from it as well.

My wife has purchased several high-priced hair dryers in the past and none of them has quite ever lived up to the hype. As far as luxury dryers go, this Elchim unit is not that expensive, many others cost as much as $400 or more. This model retails for about $190 on Amazon. My wife read all the reviews before purchasing, and was carefully optimistic. After owning it for over a year, she won't stop saying that this dryer is amazing. She loves everything about it.

Features


The weight of the dryer is distributed in such a way as to ease wear on the forearm & wrist. At first it will seem a little heavy when you take it out of the box, but my wife said neither her arms, wrists nor shoulders felt tired at all while she used it.
It is relatively quiet and makes more of a hum than a whine.
It is very well designed. The position of the heat & airflow switches on the handle is perfect. You can make adjustments on the fly without having to change your grip. Also the cool-shot button is in the exact spot where your thumb naturally rests while holding the dryer so you don't have to grope around to find it. Buttons & switches are easy to use but provide enough resistence so you don't accidentally change settings.
Even on the hottest setting it does not get scorchingly hot.
The airflow is very powerful and really does cut down on dry time considerably. This is something really important, my wife says it cuts down her dry time by 33% as compared to any other dryer she ever used! She also says powerful airflow is key for a good blow-out.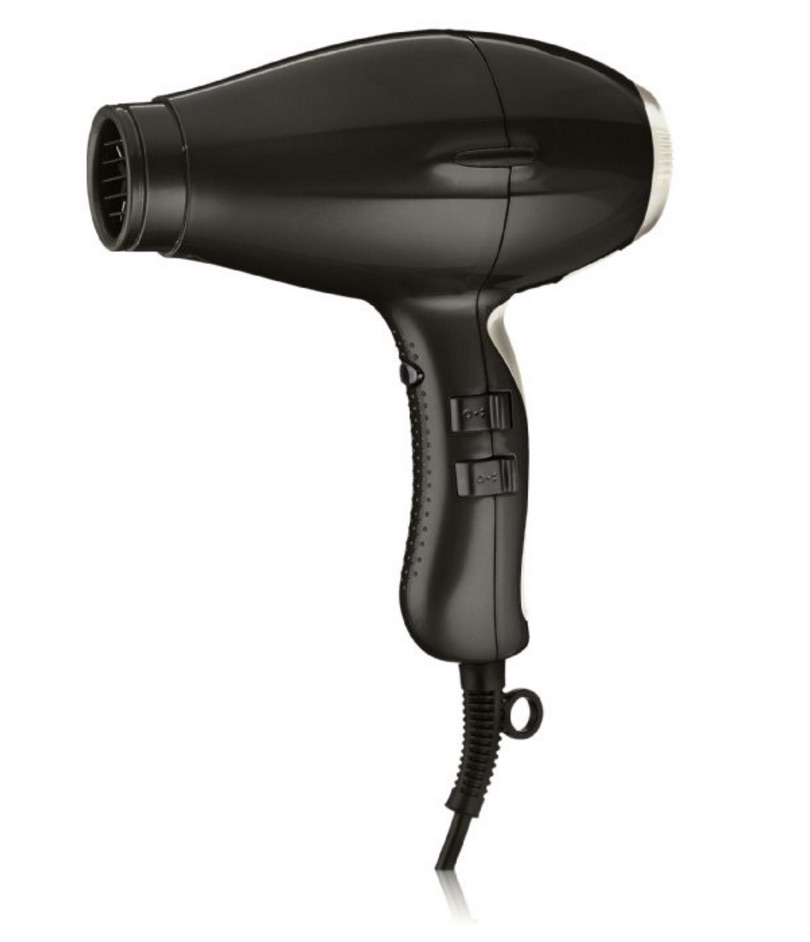 Elchim 3900 Ionic Healthy Hair Dryer
Price: Typically $189



More Pictures of the beautiful Elchim 3900